The newly developed WTI HHC-SW Hand-Held Controller is designed for field control and set-up of the C-Max Ultra Dome and the Sidewinder Pan/Tilt/Zoom cameras. Communication with the camera is implemented over the standard RS-485 data link, requiring no additional control wiring. Front panel control buttons allow quick, easy camera adjustment and set-up of every camera function during installation. This time saving tool enables every camera function to be remotely adjusted and fine tuned for optimum performance! Low power operation and an auto shutoff timer maximize battery life.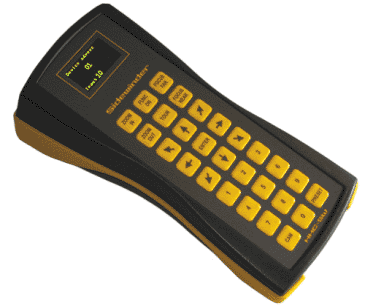 Features Include:
Compatible with WTI's C-Max Ultra Dome Series and Sidewinder P/T/Z cameras.

No additional control wiring required to adjust all camera functions.

Adjust camera operating parameters such as custom tours, alarm settings and all pre-set functions using only front panel high durability pushbuttons.

High contrast display works in any lighting situation.

Field upgradeable firmware for future enhancements.

Rugged weather resistant and shock resistant housing.

For more information, or to place your order today, call 805/339.9696 or email sales@gotowti.com