When conventional cable installations are impractical or impossible, WTI's AR4000-D integrated systems provide high quality, real-time wireless video and P/T/Z control. The AR4000-D Series is designed to provide exceptional performance through all climates and are not affected by fog, rain or snow.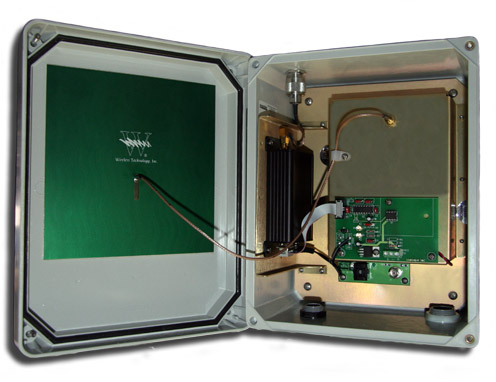 Features Include:
The most cost effective solution.

Eight field-selectable channels of operation.

LED indicator for video power, data TX/RX and link confirmation.

High-technology microstrip antennas.

Optional thermostatically controlled heater.

Seamless operation with any RS422 P/T/Z camera.

This system is "turn-key." No extras to purchase.

No user license required.

For more information, or to place your order today, call 805/339.9696 or email sales@gotowti.com