Wireless Ethernet Radio, H.264 Encoder and Ruggedized Switch
Traffic and Public Safety Monitoring!
MACH-V-se digital IP radio is the definitive solution for remote Ethernet connectivity. The MACH-V-se delivers exceptional performance through all climates, and is a simple, easy and inexpensive installation. The MACH-V-se is a practical alternative to trenching or recurring costs of leased lines.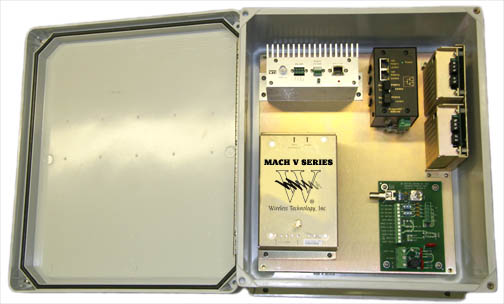 Features Include:
Up to 54 Mbps data throughput.

Range up to 50 miles.

Encrypted data transmission.

WDS connectivity.

Web browser set up.

H.264 encoder.

Rugged 4-port switch.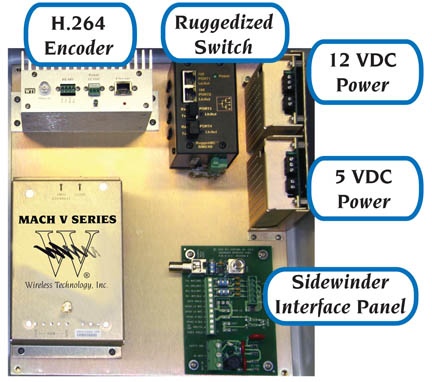 For more information, or to place your order today, call 805/339.9696 or email sales@gotowti.com