When conventional cable installations are impractical or impossible, WTI's AR4000 short range fixed site systems provide high-quality, real-time wireless video transmission and reception. The AR4000 systems provide exceptional performance through all climates and are not affected by fog, rain or snow.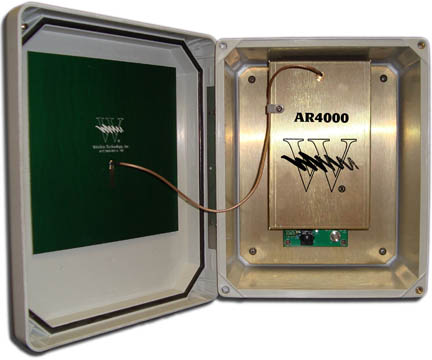 Features Include:
The most cost effective solution.

Eight field selectable channels of operation.

LED power lights on both transmitter and receiver.

Utilizes high-technology microstrip antennas.

Channel lock VCO.

Optional thermostatically controlled heater.

No user license required.

For more information, or to place your order today, call 805/339.9696 or email sales@gotowti.com